High School Parent Meeting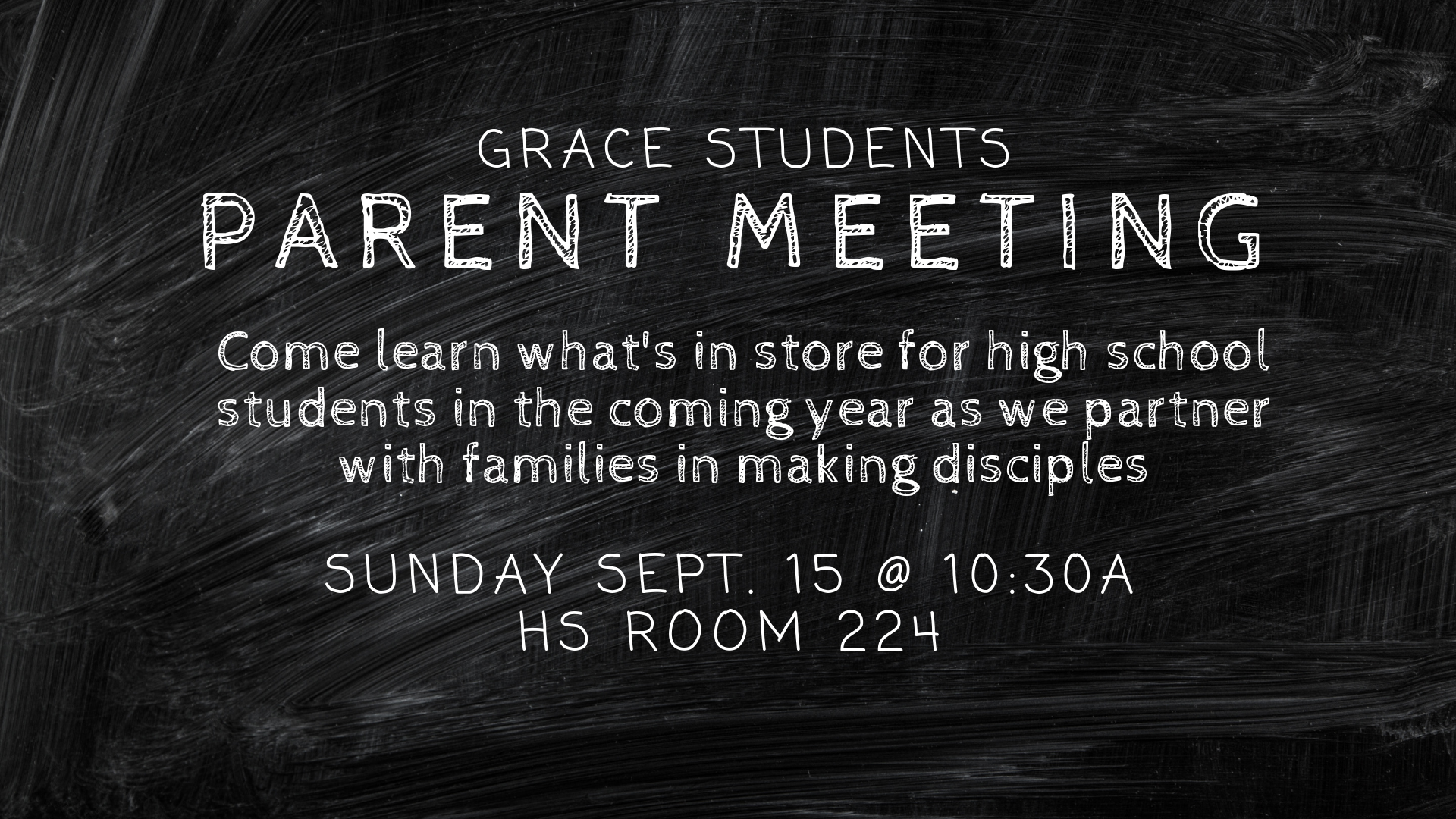 Sunday, September 15, 2019, 10:30 AM - 11:15 AM
What are we doing? How are we doing it? Come hear what the plan is for our high school students this coming year. If you have a student who plans to be involved in Grace Students this year we highly encourage to participate in this brief meeting. We want to partner with you in making lifelong disciples of Jesus Christ!
Sunday September 15 @ 10:30 am in room 223/224

We ask that you fill out this quick survey before hand, even if you aren't able to make it!